A LIFESTYLE WELLNESS PROGRAM
Do this 7-Day Challenge and you'll experience how amazing it is to live in harmony with Mother Nature, abide by the natural laws,
and be your true-self.
ARE YOU TRULY THE BEST VERSION
OF YOURSELF OR CAN YOU BE BETTER?
This 7-Day Lifestyle Wellness Challenge and discover your full potential by taking charge of each precious day and proactively doing what's best for you. Feel the difference!
Page Menu:
Is this Challenge right for you?

The Challenge in a nutshell.

Introducing the True-Self Challenge

Why you should do this Challenge

Purpose and objectives

Outputs and outcomes

The really big benefits
Testimonials

Course Content Video

7 Lessons & Bonus Lesson

Bonus Materials

True-Self Challenge Workbook

Challenge Details

Join A Group
Take it to the next level

Your investment

Our Guarantee


Peter's personal commitment

Professional References

Frequently Asked Questions

Sign Up for the True-Self Challenge
For your convenience, click on the icon to scroll down to the selected passage
on this page.
STOP, TAKE A MINUTE TO CONSIDER THESE QUESTIONS CAREFULLY
IS THIS CHALLENGE RIGHT FOR YOU?
Stop, answer these questions:
Do you eat food and drink liquids that you know aren't actually good for your health?
Have you identified areas of your personality that you need to improve?
Do you often hurt people's feelings and experience conflict?
Do you struggle to quit your vices?
Are you lazy and undisciplined?
Do you make time to quieten your mind each day?
Have you been watching too much television or digital media?
Are you genuinely happy?
Do you jump out of bed in the mornings?
Do you feel like something is missing in your life
Are you searching for meaning and purpose?
The fact is, most people know what they should do to be healthy and promote their personal well-being but they just don't do it.

Instead, they allow themselves to get caught up in the trappings of the modern world and they lose perspective on what truly matters most to them. As a result, life is a constant struggle.

So, they cope by numbing themselves with stimulants and keep themselves distracted with entertainment. The result is, the masses are little more than poor slaves in a corrupt system. It's tragic!

But it doesn't have to be this way. Not at all! It's simply their choice.
Are you up for it?
Your Challenge is to be a Jonesy for 7-days straight.
INTRODUCING...
Henry Jones's Jonesy Challenge.
Everyday, you have choices to make about who you are, and how you live your life. When your ego-mind rules you, the choices you make may be delicious, fun and satisfying - or even depressing, painful and hurtful - in the moment but they will always compromise your long-term health and happiness. When you live from your true-self, the choices you make are always good for you in the present moment and in the future. They promote your well-being, bring you joy, ensure you live in harmony with your natural environment and make your life wonderful. The secret to being your true-self - the best version of yourself - is to wake up each day with a solid plan to do things that connect you to your true-self physically, mentally, emotionally and spiritually. The answer is, being a Jonesy.

What is a Jonesy?
A Jonesy is a term of endearment given to folks who live by the principles of Henry Jones. The term was coined by our children. They meet many people who have completed Henry Jones's Forty Day Healing Journey. The radical transformation of the "Journeymen", combined with the wonderful physical benefits they feel during and after this healing program, makes them passionate – almost evangelical – about this natural and holistic way of life. Our kids would meet these enthusiasts and remark affectionately, "They are real Jonesies!" An important fundamental of being a Jonesy is embracing Henry Jones's philosophy towards life.
WHO WILL YOU BE TOMORROW?
Not forever - just for tomorrow.
Why You Should Do This Challenge:
The Jonesy Philosophy:

LIVE DAY BY DAY:

Yesterday is just a set of thoughts in your head - it was a dream.

Tomorrow exists in a state of pure potentiality - it is a dream.

All that is real is this day - this moment.

All you can truly manage is today. The exquisite moment of consciousness that you experience between sleeps - the glorious day between night and night – this "awake time" is your experience of life. For you, it's all that exists. What will you make of it? Be your true-self this day.

AWAKEN!
RISE TO THE CHALLENGE
Want to experience seven truly extraordinary days?
ACCEPT THIS CHALLENGE...
BE A JONESY FOR 7-DAYS.
Start each day by waking up to see the sunrise.

Drink a glass of warm water with a teaspoon of lemon juice (honey optional) first thing in the morning. (This combination is a powerful antioxidant.)

Follow a whole-foods, plant-based diet.

Cut out all your harmful vices. (Alcohol, smoking, sugar, man-made food, etc)

Make time to douse yourself in sunlight (or natural light) at least once a day for 5-minutes.

Do something that makes you happy. (Make a Happy Plan)

Meditate daily.

Exercise at least 3 times during this challenge. (Try HJX)

Stretch at least 3 during this challenge. (Try Yo-Chi)

Be kind and gentle to people (and lavish them with deserving praise).

Plan each day in advance using the Jonesy Challenge Workbook we provide you.

Omit or limit television and social media.

Go to bed early and get a good night's sleep.
PURPOSE:
The purpose of this challenge is for you to see how great you feel when you take charge of your life and do all the things you're supposed to do in order to promote your well-being.
OBJECTIVE:
Your primary objective is to follow the principles of being a Jonesy each day.
WHAT YOU'LL GET OUT OF THIS CHALLENGE:
Outputs:
Accept this Challenge, and you'll learn how to:
Connect with your true-self.

Develop healthy habits

Manage your time properly.

Detoxify your body.

Live in harmony with the natural laws.
Outcomes:
By doing this Challenge, you'll...
Feel lighter, happier, and more energetic.

Discover a whole, new approach to life.

Be the best version of yourself.

Do what's best for your body.

Experience the joy of life.
THE REALLY BIG BENEFITS
Be your true-self:
You'll never wake up one morning and suddenly be your true-self. That would be a miracle! You must go through process to get there. When you follow the process laid out for you in this challenge, you'll find the hidden formula to enjoying a successful, happy, abundant life.
Give your life structure and order.
In this modern world, people lead hectic, stressful lives. They get stuck in routines that don't include doing what's best for their well-being in the long-term. The result is frustration, exhaustion, unhappiness and sickness. Do this challenge, and you'll learn how easy it is to put structure and order into your days to support the life you truly desire for yourself in the long-term.
Wake up each day with a legitimate plan to be the best version of yourself:
Most people don't have a plan to be their true-self each day. They go through the motions and react to whatever unfolds before them. Do this challenge, and you'll experience how satisfying and rewarding it is to wake up each day knowing what you're going to do to develop and grow yourself, physically, mentally, spiritually and emotionally.
Live in harmony with the natural laws:
You are a natural person living in a man-made unnatural world. It's a system of exploitation, perversion and corruption in pursuit of profit. Our true connection to nature has been lost, and by doing so we've disconnected from ourselves. Do this challenge, and you'll reconnect with the natural energy within you. More than this, you'll start to feel the inseparable inter-connectedness of everything.
Enrol Now!
Start Your Incredible Journey Of Self-Discovery With Henry Jones Today.
TESTIMONIALS
Here's what people are saying about the True-Self Challenge:
It's official. I'm now a Jonesy!

"I did this challenge and was truly amazed at how great it made me feel in every way."

Sarah Moore
HOUSE WIFE

I can't stop raving about it!

"Doing the Jonesy Challenge made me feel in control of my life for the first time in a very long time. I loved it!"

Cher Hinterman
Designer
Victory is mine!

"I felt like a winner each and every day because I had a goal and a plan and I stuck to it. Being a Jonesy has revolutionized my way of living."

Tommy Brent
Social Worker
Read enough to put being a Jonesy to the test?
Lesson series
LEARN MORE ABOUT THE
JONESY CHALLENGE CONTENT
The Jonesy Challenge will probably be the greatest journey of self-discovery that you will ever take in your life - jam-packed into 7 mind-blowing days! The daily Lessons and Exercises will lead you by the hand down the path to true wellness. All essential tools, training material, and support are included.
Read on for the details...
Day-0.
THE "WHO AM I?' EXERCISE
To answer the age-old question 'who am I?' you just have to examine how you behave. It's that simple! In this Preliminary Exercise, you'll have the opportunity to look at your behaviour, and then define who you are now, and who you want to be in the future.
Day-1.
THE AWFUL ATTRIBUTES OF YOUR EGO-MIND
Your ego-mind is not who you truly are. It's who you've become. It's who you pretend to be. But be warned: It's a deception. This Lesson exposes your ego-mind and reveals its negative traits, so you can identify areas in your life where you're being ruled by your ego-mind. Then, you can set yourself free.
Day-2.
THE GLORIOUS ATTRIBUTES OF YOUR TRUE-SELF

Your true-self is your higher self. It's the best version of you. In this Lesson, you'll discover how to think, speak, feel, and act from your true-self.
Day-3.
UNDERSTANDING YOUR DUALITY
You may think you're one person but you're not. You are capable of being two, completely different people. One is false, the other is true. One holds you back, the other liberates you. In this Lesson, you'll learn how to tell them apart.
Day-4.
HOW TO CONNECT WITH YOUR TRUE-SELF
In this Lesson, you'll learn plenty of powerful and effective ways to connect to your true-self. These simple practical exercises will enrich your life, and bring you great joy.
Day-5.
WORKING WITH THE 5 MENTAL LAWS
Just like the law of gravity governs your physical reality, the five mental laws govern your consciousness. They determine the outcome of your life. In this Lesson, you'll learn about the five mental laws, and how you can make them work for you.
Day-6.
PROGRAMMING YOUR SUBCONSCIOUS MIND
Your subconscious mind creates your reality. In this Lesson, you'll learn how to program your subconscious mind so that you can have the life you desire most for yourself and your loved ones.
Day-7.
THE TRUE PURPOSE OF GOAL SETTING
Goals are most often associated with wealth creation or fat loss. But, they actually play a much more important role in life than having money or being thin. Goals give your life direction and purpose. Especially when you develop yourself as a whole person! In this Lesson, you'll get the chance to design your future self holistically from the perspective of your true-self. Just imagine having the power to create your future self. How would you use it?
Bonus Lesson.
THE TRUE POWER OF HABITS
Habits are powerful forces. They can be destructive or constructive. You can create habits that are good for you and eliminate ones that are bad for you. In this Lesson, you'll learn effective methods to make and break bad habits and have the chance to apply them to your life. Unless you do this, you'll stay stuck in habitual behavioral patterns that will continue to compromise your quality of life, and eventually ruin it. This Bonus Lesson is your ticket to lasting change!
Reflection Session.
SELF-EVALUATION
It's important to reflect on your life experiences so that you can learn and grow from them. This tutorial gives you the chance to assess your performance on the True-Self Challenge, and establish how much it benefited you.
BONUS MATERIALS:
The Jonesy Challenge includes 3 bonus features to help you succeed:
BONUS 1
Workbook
Get the Jonesy Challenge Workbook (Healing Version) and use it to plan and manage your activities for 7-days straight.
BONUS 2
Exercises
This Challenge comes with theoretical lessons and practical exercises so that you can apply what you learn to your personal life.
BONUS 3
Community
We'll give you direct access to a dedicated community forum and social networking platform so you can engage with other participants and learn from their experience.


The Jonesy Challenge Workbook:
The Jonesy Challenge Workbook (Wellness Version) is designed for personal use. It includes a daily Activity Planner and Daily Schedule that spans 7-days, allowing you to design and manage your own personal plan of action. On top of this: This Workbook enables you to:
Plan your days.

Schedule activities.

Record your experiences.

Monitor and evaluate your progress.

Set goals, and...

Create incentives for yourself.
The Workbook explains exactly how to do the Jonesy Challenge. It also includes a Quick Reference Guide that gives you direct access to the vital knowledge you need to complete the prescribed Daily Exercises. This includes summaries, check-lists, study-lists, and step-by-step instructions to make learning easy.

Wait, there's more: The Jonesy Challenge Workbook is loaded with hard facts, sage advice, words of wisdom and power statements to inspire you to discover your true nature, find your true-self, and heal your body. (Get it, Study it, Live it!)
The Jonesy Workbook (Wellness Version) is an essential tool for you to use when you do the prescribed Daily Exercises. Each Exercise has a specific text block for you to record your answers, as well as blank pages for you to keep a journal of your Jonesy Challenge experience, and more. (This is a must too!)
If so, hit the enrol button to embark on the greatest 7-Day journey of self-discovery you'll ever take in your life.
If not, keep reading to learn more about the True-Self Challenge and how you can take it to the next level...
Administration:
Do the prescribed Daily Exercises each day.

Write in your True-Self Challenge Workbook.

Fill in the daily Scorecard in the Workbook.
Materials:
Download the Daily Worksheets, or even better, get the True-Self Challenge Workbook from Amazon. We'll also send you the email link to Amazon after enroll.

The Member's Area also provides you with exclusive access additional tutorials and Itinerary Pages for each day of the Challenge.
Time Management:
The Daily Exercises require at least one hour a day to complete, so make time to do them. (If you compare this time spent to the hundreds, if not thousands, of hours you've spent watching television, it's a small investment to make to ensure your future well-being, isn't it?)
Planning:
Plan each day in advance.

Schedule specific times to do the presrcibed Daly Exercises during the week. (Early mornings and evenings are most popular.)

Use the Workbook to schedule these sessions.
You can do the Jonesy Challenge on your own at home alone or your can choose to do it in a Group.
We host fully-facilitated Group Challenges via Zoom. Join like-minded people from all over the world and share this incredible 7-day journey with them.
AS EASY AS ONE, TWO, THREE....
YOUR INVESTMENT
The Jonesy Challenge
USUALLY $399.99
$149.99
THE PACKAGE INCLUDES:
Access to the Jonesy Challenge Member's Area

Learning Materials (videos, podcasts, sound bites, and tutorials)

The Jonesy Challenge Worksheets

Community forum

Access to the Author
Money:
If you were searching your whole life long for the most precious possession you once lost, and someone offered to show you exactly where it is for a fee, how much would you be willing to pay them?

We want to make it easy for you to afford the Jonesy Challenge, but we also need to finance our mission to help millions of people learn how to connect with their true-selves. So, we've set the price as low as possible (so that it's a no-brainer for you), and still enable us to earn the money we need to afford the hefty marketing costs.

The bottom line is, you get to do this challenge for the lowest possible price, and we get to help more people. That sounds like a fair exchange, doesn't it?
Time:
Okay, to be honest, this Challenge will cost you more than the sale price of $149,99. We know time is your most precious resource.

You'll need to set aside a minimum of 1 hour per day to do the prescribed Daily Exercises and follow the week-long wellness program we've created for you.

But, once you've experienced the true power of being a Jonesy you'll swear this challenge was worth a million dollars (because that's how you'll feel). We guarantee it!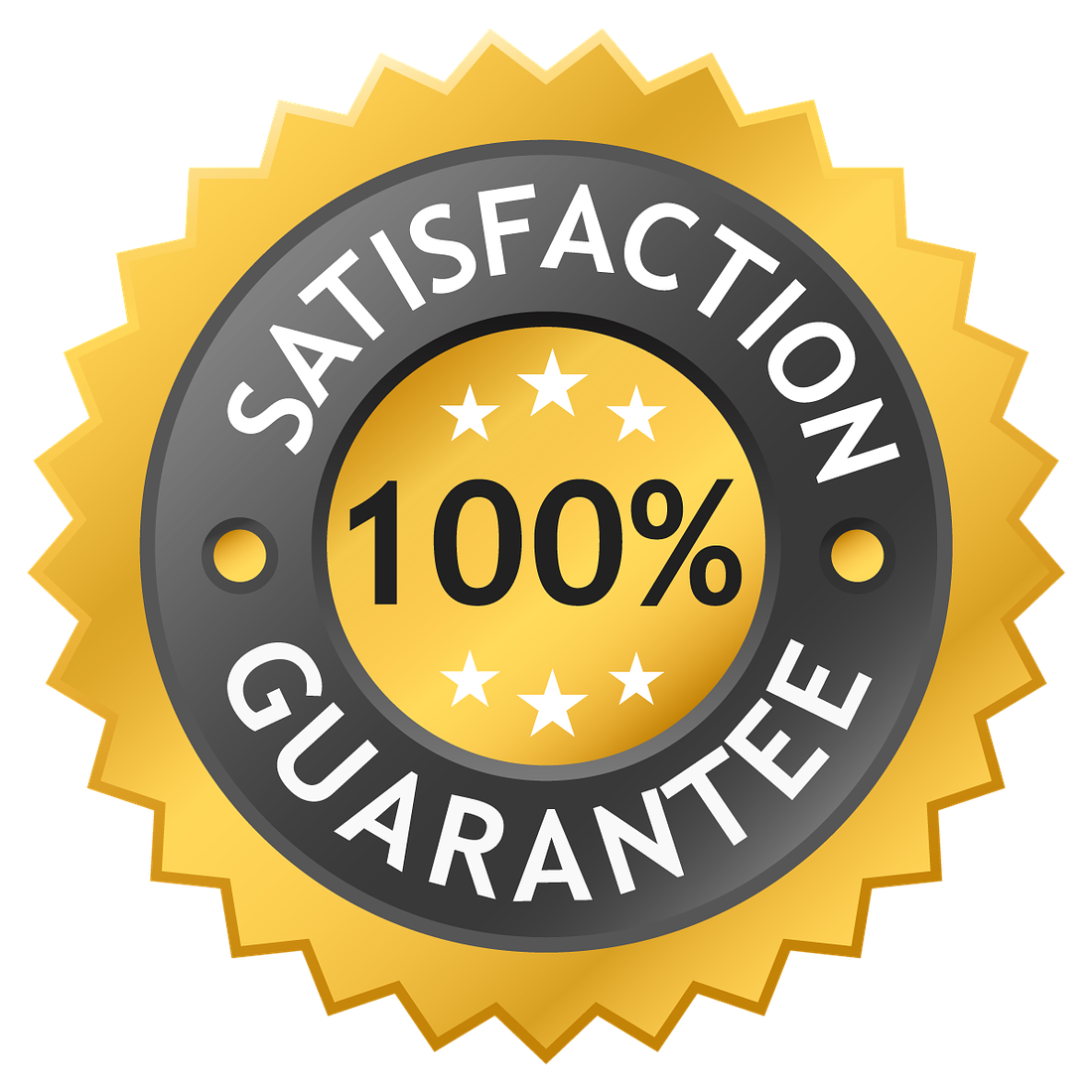 OUR GUARANTEE:

Here's our promise to you: If you complete this Challenge and you don't think you derived from it the value you paid for it, we'll immediately refund you 100% of the Challenge fee (less the Workbook). All we ask is that you send us proof of your completed Workbook. (We always make this promise, but we've never had to give anyone their money back.)
My Personal Commitment to You:
I've spent over 20 years researching, studying, practicing, writing, and developing wellness and healing programs and courses. I've also worked very closely with medical professionals, healers, and patients to design natural and holistic healing techniques that work wonders. All of my original content has been tried and tested, so I can offer it to you with confidence and pride.

I believe my purpose in life is to help people heal themselves and enjoy true wellness. I want to help as many people as possible, so I produce programs and courses that are easily accessible, ridiculously inexpensive, and definitely achievable for laypersons with no medical qualifications. But I don't compromise on quality!

I'm totally committed to making it as easy as possible for you to do the True-self Challenge. That's why I've produced plenty of content across multiple platforms, which are available to you in the exclusive Member's Area. You're most welcome to reach out to me there, if you need my assistance. Although, I've made this Challenge so self-explanatory and easy to follow that I'm certain you'll sail through it with a big smile on your face.

Enjoy your journey of self-discovery!
"My purpose in life is to help people heal themselves and enjoy true wellness."
Testimonials
PROFESSIONAL REFERENCES
"If everybody was a Jonesy I'm sure there wouldn't be so many sick people in the world. That's why everyone should do this challenge!"
Dr Fred Van Der Riet
Medical Practitioner
"I really enjoy Peter's charismatic and motivational style of training. His passion is infectious. He makes me want to do the best I can."
Lynnette Moodey
Health Practitioner
Frequently Asked Questions
A program is a sequence of activities or events that are structured to produce a desired result. Your brain is like a computer. It performs whatever you program into it. Without a program to follow, your brain reverts to default – the habitual destructive behaviours that impair your immune system, compromise your health and create disease. If you genuinely want to heal your body and experience true wellness, you need to follow a program that produces your desired result. The secret is to wake up each morning knowing exactly what you're going to do each day to promote wellness, and when you're going to do it.
Do you provide remote coaching or training?
Yes, definitely! Technology makes it possible to meet online using Zoom, Skype, Facebook or WhatsApp.
We set a common Start-Date and commit to doing the Challenges together. We meet online - using Zoom (our preferred platform).
Visit our talks and events page to confirm our next Start Date. Space is limited. A maximum of 20 people embark on a Healing Journey together, so that we can provide everyone with the personal attention they deserve. You may have to put your name on our waiting list.
Why do I need the Workbook?
The True-Self Challenge Workbook is a practical tool that enables you to:
Design and manage your 7-Day Healing Journey.
Schedule essential activities.
Record your experiences.
Track your progress.
Set targets and goals.
Monitor and evaluate your performance.
Create a rewards program.
The Workbook is designed for personal use. You're meant to read it, write in it, and study it. Don't panic! It's very easy to use. Follow the guidelines and you can't go wrong.
Do I have to read The Healing Chronicles of Henry Jones first?
It's not essential for you to read The Healing Chronicles of Henry Jones before you start the True-Self Challenge, but we do recommend it. This book will provide you with all the knowledge and wisdom you need to heal your body. It also explains exactly how to do many powerful healing techniques that to restore health and wellness in four focus areas of your life: Physical, mental, emotional and spiritual.
Be a Jonesy.
This is what you've been searching for your whole life!
Created with