Get your group or team to do this 7-Day Challenge and you'll unlock their true potential.
COULD ENABLING YOUR TEAM TO FIND THEIR TRUE-SELVES TRANSFORM YOUR ORGANISATION?
Enable your team members to connect with their
true-selves in 7-days and you'll transform your
organisation forever!
Page Menu:
Click on the icon
to scroll down to the selected passage
on this page.
Is this Challenge right for your group?

The Challenge in a nutshell.

Introducing the True-Self Challenge

Why your group should do this Challenge together

Not good news for your organisation

How to change the mindset of your group
Purpose and objectives

Outputs & Outcomes

The really big benefits

How it works

Team charter

Course Content Video

7 Lessons & Bonus Lesson

Bonus Materials

True-Self Challenge Workbook
Challenge Details

Join A Group

Take it to the next level

Your investment

Our Guarantee


Peter's personal commitment

Professional References

Frequently Asked Questions

Sign Up for the True-Self Challenge
STOP, TAKE A MINUTE TO CONSIDER THESE QUESTIONS CAREFULLY:
IS THIS CHALLENGE RIGHT FOR YOUR GROUP?
Are your team members the best version of themselves? Are they genuinely happy and radiantly healthy or is there room for improvement?
Do they sometimes think and act in ways that are detrimental to their long-term health and well-being, and affect your organisation as a result? Do you have people in your group who are anxious or fearful? Do some individuals worry or feel insecure?
Has negativity seeped into your organisation's culture or office environment? Are your team members sometimes sceptical or doubting? Do they judge and criticize others? Do any of them have bad habits and indulge in harmful vices?
Look closely at your current group dynamic and ask yourself: Has your organisation spun out of control since lockdown? Do you feel like you've lost balance and harmony? Has your team spirit been dampened? Could your group be happier, healthier, and more productive?


The bottom line is, do you your staff members still need to discover their
true natures
, find their
true-selves
, unlock their
true potential
, and realize their
true purpose
in life?
The secret to health, happiness, and prosperity is understanding your duality. You see, each one of your group members is capable of being two completely different people.

Yes, it's true! We all have two distinct sides to ourselves. They are polar opposites: The one is good for us, and the other is bad for us. The one brings out our best, and the other brings out our worst.

They're called the ego-mind and the true-self. Only when we understand these two facets of ourselves can we identify which part of ourselves is expressing itself at any given time. This 'awareness' is a game-changer!

Here's why: When your team can tell the difference between the thoughts and feelings of the ego-mind, and the thoughts and feelings of the true-self, then, and only then, can they make conscious choices about their behavior. This breakthrough will enable them to realize their power of choice. Then, the individuals in your group can decide who they want to be!
IS YOUR TEAM UP FOR IT?
Your group's Challenge is to live in harmony with Mother Nature, abide by the natural laws, and connect with their true-selves for 7-days straight.
INTRODUCING...
The True-Self Challenge
You may think you're in control of your life but this is just an illusion. There's a hidden truth. In fact, there's a puppet-master that controls what you think, say, do, and feel!
Yes, it's
your ego-mind.
This is the mask you show the world. It's who you become – or pretend to be - not who you actually are. It's who you think you should be, and who you want other people to think you are. Oh yes, it governs your thoughts, feelings, and actions, and it wants to be in control all the time. It is also the culprit behind all your negative characteristics, and is therefore often referred to as your lower self.
On the other hand,
your true-self
is who you really are. It's the part of you that is spiritual, eternal, and Divine. It's the essence of your being – the core of your inner goodness. It's ever-present and always accessible. It's referred to as your 'higher-self' because to access it you must rise above your lower-self, the ego-mind. When you reconnect with your true-self you transcend the pain, misery, lack, fear, doubt, and negativity of your ego-mind and you feel energetic, creative, alive, and full of possibility.
Why Your Group Should Do This Challenge together:
Believe it or not, there's a constant battle going on between your team member's ego-minds and true-selves. The fight is for control of their lives. If they're like most people, their ego-mind usually wins because they let it be the decision-maker. The problem is, the ego-mind makes decisions that harm their body, hurt them emotionally, and bring stress and conflict into their lives.
Most people never discover their true-selves. They constantly listen to their ego-minds, and their true-selves get buried beneath their egos. These unfortunate
people live their lives from their lower-selves
with their ego-minds ruling their heads. They never transcend to their higher-selves. They never reach their full potential, ever!
Not Good News For Your Organisation.
When your organisation's members function from their ego-minds, your organisation will naturally suffer from all the negative traits related to the ego-mind because it determines how your team members think, act and feel. Negativity, apathy, scepticism, doubt, fear, worry, anxiety, depression, carelessness, lack of enthusiasm, complaining, anger, defiance, and intolerance are not related to the external environment. They are all negative traits that are 100% manufactured by the ego-mind.


Now, what if you could change this mentality and replace it with a completely different mindset? How much would your organisation change for the better?
How To Change The Mindset of Your Group?
In just 7-days, your group members can break free of their ego-minds and get in touch with their true-selves.

You see, all the higher qualities that your team need in order to experience peaceful, joyous and productive lives are within them. Love; joy; happiness; contentment; appreciation; gratitude; and bliss come from within them. They're not created in response to external forces. They originate from within us. They're ever-present. Enable your group members to connect with their true-selves and they'll find what they've been looking for their whole lives. Your reward will be a better, stronger, healthier, motivated, and more productive team. Plus, constructive decision making will be significantly improved, customer services will be dramatically enhanced, and team spirit will be lifted to a new high. Guaranteed!
Enroll Your Group Now!
Start an Incredible Journey of Self Discovery together today.
PURPOSE:
The purpose of this challenge is to help your team discover their true nature, find their true-selves, and realize how to unlock their true potential in life, at work, and in your organisation.
OBJECTIVES:
Your group's primary objectives are to live in harmony with Mother Nature, abide by the natural laws, and make a conscious effort to connect with their true-selves for 7-days straight.
WHAT YOUR GROUP WILL GET OUT OF THIS CHALLENGE:
Outputs:
Accept this Challenge, and your team will learn how to:
Recognize their duality.

Break free of their ego-mind and get in touch with their true-selves.

Re-program their subconscious mind for good.

Break bad habits and create new, healthy habits.

Set goals that they will achieve.
Outcomes:
By doing this Challenge, they'll...
Put their true-selves back in the driving seat.

Act in their best, long-term interests, always.

Unlock their true potential (in your organisation too!).

Ingrain positive mental attitudes.

Discover new direction and purpose.

Be happy, healthy, and content with their lives.
THE REALLY BIG BENEFITS
Help your team to discover their true natures:
There is a difference between what people become and who they truly are. This Challenge connects your group members to their true nature, so that they feel fulfilled, content, happy, and peaceful.
Enable your team to give authority back to their true-selves:
The ego-mind is not the ultimate decision-maker in our lives. The true-self is the real decision-maker. The ego-mind can't make decisions that the true-self can't override. This Challenge gives your group the rare chance to prove it to themselves.
Get your team to be the best version of themselves:
When the true-self is present the ego-mind ceases to exist in the moment. This Challenge enables your group to harness the eternal power of their true-selves and live their lives to the fullest potential.
Stop your team from hurting themselves others:
The ego-mind wants instant gratification, even if what we do is harmful to us. The true-self only does what is best for us and others in the long-term. This Challenge lets your group members take back control of their lives.
STEP ONE:
Our facilitator will give your group a one hour Introduction Talk at your premises or via Zoom, which ever you prefer. We explain the difference between the ego-mind and true-self, how the True-Self Challenge works, and the many benefits of participation.
STEP TWO:
Those individuals who opt to accept the Challenge will be invited to attend a 2-hour Orientation Workshop wherein they will receive their True-Self Challenge Workbook and learn how to use it. Participants will be invited to complete the self-assessment form in the Workbook. The group will also set a common Start Date to begin the Challenge.
STEP THREE:
The participants do the Daily Exercises at home or in their spare time. Every 48-hours, our facilitator will host a Check-Up Session to monitor progress, get feedback, discuss content, and motivate the group. These Check-Ups can happen at your premises or on zoom. They usually take 45-minutes, although our facilitator will gladly spend extra time with participants who require more personal attention.
STEP FOUR:
After the 7-day challenge is finished, our facilitator hosts a group Reflection Session to garner feedback from the Participants. This learning / sharing experience is essential to consolidate the positive impact this Challenge had on your group, and discuss how these learnings can benefit your organisation.
TEAM CHARTER:
The Participants will be tasked to develop a Team Charter, which is a declaration of how they should think, act and feel in your organisation when functioning from their true-selves. This 'manifesto' is the foundation for a positive, proactive, productive group that is geared towards mutual benefit and service.
Read enough to start your incredible journey of self-discovery right now?
Lesson series
LEARN MORE ABOUT THE
TRUE-SELF CHALLENGE CONTENT
The True-Self Challenge will probably be the greatest journey of self-discovery that your team will ever take in their lives - jam-packed into 7 mind-blowing days! The daily Lessons and Exercises will lead them by the hand to their true-selves.

All essential tools, training material, and support are included.
Read on for the details...
Day-0.
THE "WHO AM I?' EXERCISE
To answer the age-old question 'who am I?' your group members just have to examine how they behave. It's that simple! In this Preliminary Exercise, they'll have the opportunity to look at their behaviour, and then define who they are now, and who they want to be in the future.
Day-1.
THE AWFUL ATTRIBUTES OF THE EGO-MIND
The ego-mind is not who we truly are. It's who we become. It's who we pretend to be. But be warned: It's a deception. This Lesson exposes the ego-mind and reveals its negative traits, so your group members can identify areas in their lives where they're being ruled by their ego-minds. Then, they can set themselves free.
Day-2.
THE GLORIOUS ATTRIBUTES OF THE TRUE-SELF

The true-self is our higher self. It's the best version of us. In this Lesson, your group will discover how to think, speak, feel, and act from their true-selves.
Day-3.
UNDERSTANDING OUR DUALITY
We may think we're one person but we're not. We are capable of being two, completely different people. One is false, the other is true. One holds us back, the other liberates us. In this Lesson, your group will learn how to tell them apart.
Day-4.
HOW TO CONNECT WITH OUR TRUE-SELF
In this Lesson, your staff member's will learn plenty of powerful and effective ways to connect to their true-selves. These simple practical exercises will enrich their lives, bring them great joy, and make them more productive in your organisation.
Day-5.
WORKING WITH THE 5 MENTAL LAWS
Just like the law of gravity governs our physical reality, the five mental laws govern our consciousness. They determine the outcome of our lives. In this Lesson, your group will learn about the five mental laws, and how they can make them work for themselves and your organisation.
Day-6.
PROGRAMMING OUR SUBCONSCIOUS MIND
Our subconscious mind creates our reality. In this Lesson, your group will learn how to program their subconscious minds so that they can have the lives they desire for themselves and their loved ones.
Day-7.
THE TRUE PURPOSE OF GOAL SETTING
Goals are most often associated with wealth creation or fat loss. But, they actually play a much more important role in life than having money or being thin. Goals give our lives direction and purpose. Especially when we develop ourselves as whole persons! In this Lesson, your group will get the chance to design their future selves holistically from the perspective of their true-selves. Just imagine having the power to create your future self. How would you use it?
Bonus Lesson.
THE TRUE POWER OF HABITS
Habits are powerful forces. They can be destructive or constructive. We can create habits that are good for us and eliminate ones that are bad for us. In this Bonus Lesson, your group will learn effective methods to make and break bad habits and have the chance to apply them to their lives. Unless they do this, they'll stay stuck in habitual behavioral patterns that will eventually ruin their lives. This Lesson is their ticket to lasting change!
Reflection Session.
REFLECT & GROW
It's important to reflect on our life so that we can learn and grow from your experience. This tutorial gives your group the chance to assess their individual and group performance on the True-Self Challenge, and establish how much it benefited them, and your organisation.
BONUS MATERIALS:
The True-Self Challenge includes 3 bonus features to help your team succeed:
BONUS 2
Exercises
This Challenge comes with theoretical lessons and practical exercises so that your group can apply what they learn to their
personal lives.
BONUS 3
Community
Your group members will receive direct access to our dedicated community forum and social networking platform so they can engage with other participants and learn from their experience.


The True-Self Challenge Workbook:
The
True-Self Challenge Workbook
(Wellness Course) is designed for personal use. It includes a daily
Activity Planner
and
Daily Schedule
that spans 7-days, allowing individuals in your group to design and manage their own personal plans of action. On top of this: The Workbook enables them to:
Plan their days

Schedule activities

Record their experiences

Monitor and evaluate their progress

Set goals

Create incentives for themselves
The
True-Self Challenge Workbook
also explains exactly how to do the True-Self Challenge. It also includes a
Quick Reference Guide
that gives your group direct access to the vital knowledge they need to complete the Daily Exercises. It's packed with summaries, check-lists, study-lists and
step-by-step instructions
to make learning easy.
Wait, there's more: The Workbook is loaded with hard facts, sage advice, words of wisdom and power statements to inspire your team members to discover their true natures, find their true-selves, and unlock their true-potential.
(Get it, Study it, live it!)
PLUS: The True-Self Challenge Workbook (Wellness Program) is an essential tool for your group member's to use when they do the prescribed Daily Exercises. Each Exercise has a specific text block for them to record their answers, as well as blank pages for them to keep a journal of their personal True-Self Challenge experience, and more. (This is a must too!)
If so, hit the enrol button to embark on the greatest 7-Day journey of self-discovery
your group will ever take in their lives.
If not, keep reading to learn more about the True-Self Challenge and how your group
can take it to the next level...
Administration:
Your group will be encouraged to do the prescribed Daily Exercises each day.

They should write in their True-Self Challenge Workbooks.

It's preferable for your group to fill in the daily Scorecard in the Workbook, so that we can measure their progress.
Materials:
Your group will be given access to our Membership Area to receive additional training material and support.
Time Management:
The Daily Exercises require at least one hour a day to complete, so your group members will need to set personal time aside to do them. (If you compare this time spent to the hundreds, if not thousands, of hours they've probably spent watching television, it's a small investment to make to ensure their future well-being, isn't it?)

Some companies recognise the true benefits of the outcomes of the True-Self Challenge and allow their team to do the Daily Exercises at work. This requires an investment of 5-hours per staff member over 5 working days, but it produces happy, motivated employees who will be eternally grateful to their employer. This tactic also fosters greater team spirit.
Planning:
Participants are required to plan each day in advance.

They'll need to schedule specific times to do the Daily Exercises during the week. (Early mornings and evenings are most popular.)

The Workbook is the perfect tool to schedule these sessions.
We'll establish a Private Group within our community so that your team members can liaise with each other during the Challenge.
RISE TO THE CHALLENGE
Want to experience seven truly extraordinary days?
TAKE THIS CHALLENGE TO THE NEXT LEVEL.
BE JONESIES FOR 7-DAYS.
Start each day by waking up to see the sunrise.

Drink a glass of warm water with a teaspoon of lemon juice - honey optional - first thing in the morning. (This combination is a powerful antioxidant.)

Follow a whole-foods, plant-based diet.

Cut out all harmful vices. (Alcohol, smoking, sugar, man-made food, etc)

Make time to bathe in sunlight - or natural light- at least once a day for 5 minutes.

Do something that makes you happy. (Make a Happy Plan)

Meditate daily.

Exercise at least three times during this challenge.

(Try HJX)

Stretch at least three times during this challenge.

(Try Yo-Chi)

Be gentle and kind to people, and lavish them with deserving praise.

Omit or limit television and social media.

Go to bed early and get a good night's sleep.
Be the best version of yourselves!
The True-Self Challenge
$249.99 per person
THE PACKAGE INCLUDES:
1 Introduction Talk (1hour)

1 Induction Workshop (3 hours)

2 Check-Up Sessions (45 minutes or longer)

1 Reflection Session (1hour)

The True-Self Challenge Workbook

Access to our True-Self Challenge Member's Area.

Training Material (videos, podcasts, sound-bites, and tutorials)

Community Forum

Access to the Author
Money:
How much would you pay to have happy, positive, motivated individuals in your organisation?

How much would they appreciate and value your organisation if you help them to find their true-selves?

The fact is, finding our true-selves is priceless. It will enable your group to be the best version of themselves 24/7/365. When they discover their true-selves, they'll get to experience firsthand how wonderful and rewarding life can be for themselves, their loved ones, and their colleagues.
We want to make it easy for your organisation to afford this True-Self Challenge, but we also need to finance our mission to help as many people as possible to connect with their true-selves. So, we've set the price as low as possible (so that it's a no-brainer for you), and still enable us to earn the money we need to afford the hefty marketing costs.

The bottom line is, you get to do this challenge for the lowest possible price, and we get to help more people. (That sounds like a fair exchange, doesn't it?)
Time:
Okay, to be honest, this challenge may cost your organisation more than $249,99 per participant.

We know time is your most precious resource. You'll need to set aside 4 hours of work time in 7 days, and your team will require a minimum of 1 hour per day to do the Daily Exercises and follow the week-long program.

But, looking back on this challenge, and realizing the enormous benefits your organisation and group members will receive from finding your true-self, you'll swear this is the best investment you ever made in your life.

We guarantee it!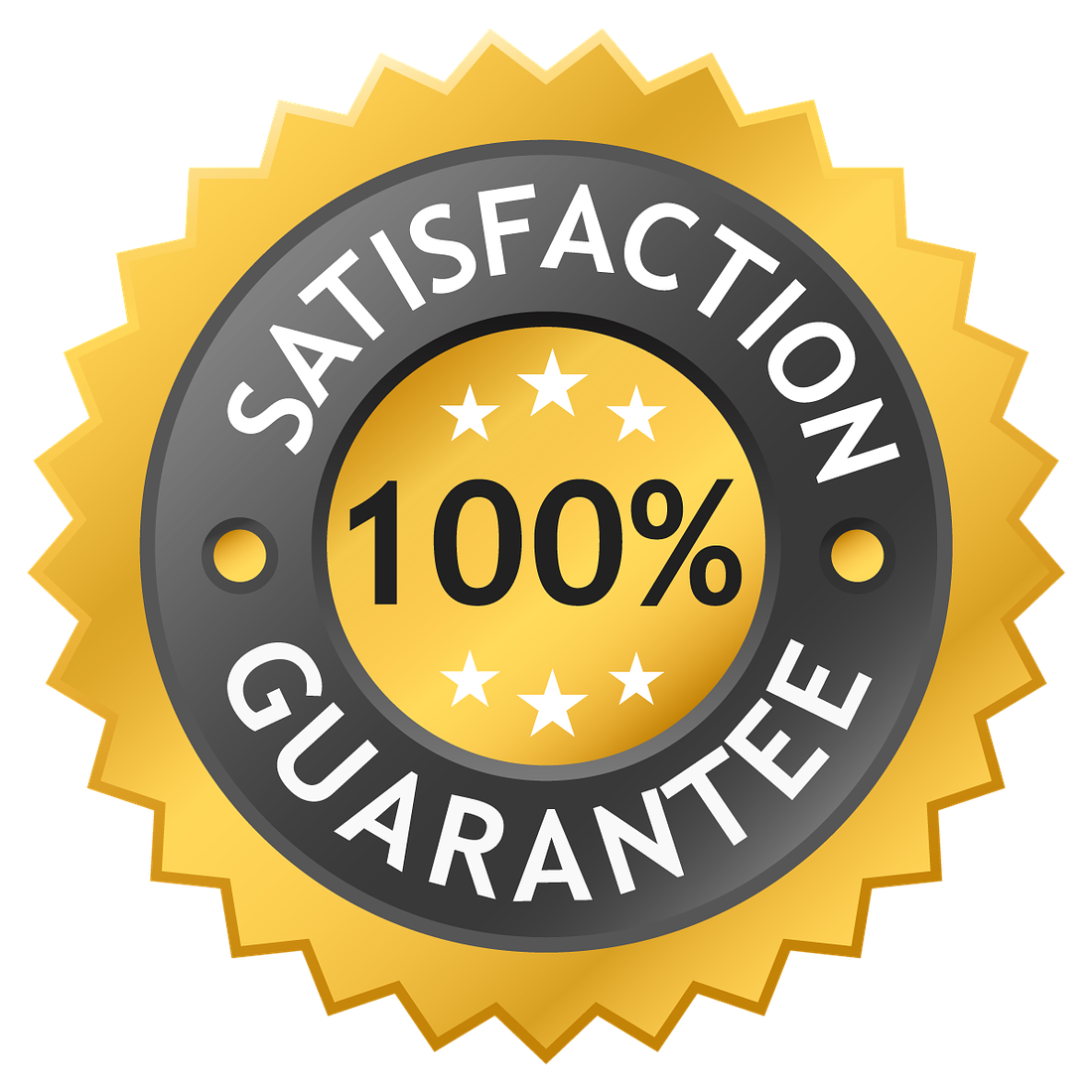 100% SATISFACTION GUARANTEE
If any of your group complete this Challenge and don't think they derived value from it, we will immediately refund you 100% of their Challenge fee (excluding the Workbook).

All we ask is that they send us proof of their completed Workbook. (We always make this promise, but we've never had to give any organisation its money back!)
My Personal Commitment to You:
I've spent over 20 years researching, studying, practicing, writing, and developing healing and wellness courses. I've also worked closely with medical professionals, healers and patients to design original natural and holistic wellness techniques. My methods have been tried and tested, so I can offer them to you with confidence and pride.

I believe my true purpose in life is to help people heal themselves and discover true wellness. I want to help as many people as possible, so I produce courses that are easily accessible, ridiculously inexpensive, and definitely achievable for laypersons with no medical qualifications. But I don't compromise on quality!

I'm totally committed to making it as easy as possible for your group to do the True-self Challenge. That's why I've produced plenty of content across multiple platforms, which are available to participants in the exclusive Member's Area. Your group members are most welcome to reach out to me there, if they need my assistance. Although, I've made this Challenge so self-explanatory and easy to follow that I'm certain they'll sail through it with big smiles on their faces.

Enjoy this incredible journey of self-discovery!
"My true purpose in life
is to help people heal themselves and discover true wellness."
Testimonials
PROFESSIONAL REFERENCE
"Peter's knowledge and understanding of the duality inherent in mankind is astonishing. He really knows his stuff, and genuinely wants to help people with his insights and wisdom."
Dr Fred Van Der Riet
Medical Practitioner
"I really enjoy Peter's charismatic and motivational style of training. His passion is infectious. He makes me want to do the best I can."
Lynnette Moodey
Health Practitioner
DON'T HESITATE.
Help Your Team Find Their True-Selves.
It's what they've been searching for their whole lives!
Created with